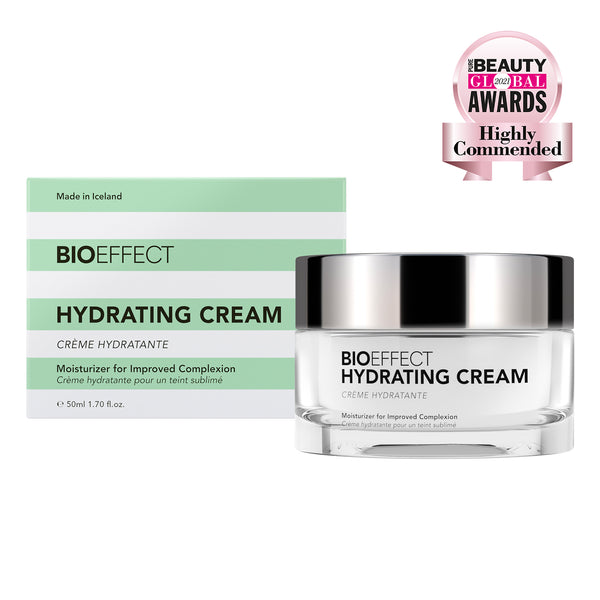 AWARD WINNING PRODUCT
BIOEFFECT

Hydrating Cream
HYDRATING SKINCARE PRODUCT IN SINGAPORE
Experience all-day moisturisation with this deeply hydrating fragrance-free skincare product. The refreshing EGF Hydrating Cream moisturiser, formulated with pure Icelandic water, Barley EGF, Hyaluronic Acid, and Vitamin E, boosts skin's moisture levels up to 35%, leaving it soft, smooth and radiant for 12 hours. 
At BIOEFFECT,  we believe that healthy, bright skin is the foundation of a beautiful complexion. That's why we offer a wide range of products designed to nourish the skin, from brightening masks to hydrating moisturisers. Our skincare products are made with healthy, pure, and natural ingredients, such as plant-based Epidermal Growth Factor (EGF). Buy our BIOEFFECT Hydrating Water Cream online or in our BIOEFFECT stores across Singapore now and enjoy free delivery for orders above $100.
50ml/1.7 fl.oz.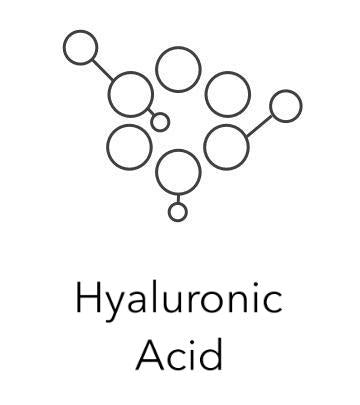 ABOUT OUR HYDRATING SKINCARE PRODUCT
BIOEFFECT HYDRATING CREAM is a long-lasting, oil-free hydrating moisturiser that boosts moisture levels in the skin up to 35% in just 2 applications* and lasts for up to 12 hours. From the land of magnificent waterfalls, this is Iceland's take on the hydrating water cream: a high-performance, antioxidant moisturiser that combines pure, gentle Icelandic Water, Barley EGF, Hyaluronic Acid and Vitamin E for a powerful rush of nourishing moisture that leaves skin smooth, plump, and hydrated.
It is a moisturiser for day or night use and a great addition to the BIOEFFECT skincare routine. Use on its own or layer on top of BIOEFFECT serums for added hydration, nourishment, and brightening.
WHY EGF & HYALURONIC ACID?
This Barley EGF Hydrating Cream is designed to leverage the science behind how EGF influences sugar molecules like Hyaluronic Acid in our skin naturally. Even in a tropical climate like Singapore, skincare products with deep hydration are essential to ensure our skin stays youthful and radiant all day long. Both Hyaluronic Acid and EGF will work together for healthy, powerful hydration.
FEATURES & BENEFITS OF THIS HYDRATING SKINCARE PRODUCT:
Instant and long-lasting hydration that lasts 12 hours*
Boost in skin's moisture levels up to 35% in just 2 uses*
Oil-free, lightweight, fast-absorbing formula
Antioxidant protection and benefits
Leaves skin soft, radiant, bright, smooth and plump
Can be used alone and on top of BIOEFFECT serums
Meets clean beauty standards with only 16 pure, safe ingredients
Suitable for all skin types, ideal moisturiser for oily skin
Fragrance-, alcohol-, gluten- and paraben-free
*In-house scientific split-face study with BIOEFFECT EGF Hydrating Cream.
HOW TO USE THIS HYDRATING SKINCARE PRODUCT
Apply to the face and neck, massaging gently in an upwards motion.
Can be used day and night, alone and on top of BIOEFFECT serums for added hydration and nourishment. To maximize results, incorporate into an everyday BIOEFFECT EGF skincare routine.
Pair with:
- EGF Essence inspired by Asian skincare. A light and pure water essence that prepares the skin for serums or moisturizers.
- EGF Serum - an award-winning, anti-aging serum with only 7 pure ingredients.
For external use only. Use only as directed. If irritation occurs, consult a dermatologist.
INGREDIENTS
KEY INGREDIENTS
Hyaluronic Acid – A vital substance naturally found in skin and critical for maintaining skin hydration. Known for its incredible capacity to attract and hold vast amounts of moisture. Hydrates and plumps the skin from the inside out.
Vitamin E - One of the most well-known and researched antioxidants for the body and for the skin. It naturally occurs in human skin but can become depleted due to constant environmental exposure in the absence of sun protection. Helps protect the skin from environmental aggressors like free radicals, as well as improving skin texture and tone.
Barley EGF (Epidermal Growth Factor) – Moisture-binding, skin-rejuvenating, and signaling protein, the first of its kind to be produced in plants by BIOEFFECT scientists as a way to combat the visible effects from the loss of the EGF found in our skin naturally. Barley EGF helps support the skin's natural collagen production and is essential for keeping skin looking smooth, healthy, and youthful.
FULL INGREDIENT LIST:
WATER (AQUA), CAPRYLIC/CAPRIC TRIGLYCERIDE, BUTYLENE GLYCOL, C12-20 ACID PEG-8 ESTER, CETYL ALCOHOL, DL-ALPHA TOCOPHEROL, PHENOXYETHANOL, SODIUM HYALURONATE, ETHYLHEXYLGLYCERIN, CARBOMER, SORBITAN OLEATE, POTASSIUM SORBATE, POTASSIUM HYDROXIDE, CITRIC ACID, BARLEY (HORDERUM VULGARE) SEED EXTRACT, EGF (BARLEY SH-OLIGOPEPTIDE-1)
Pairs Best With
$157.00 SGD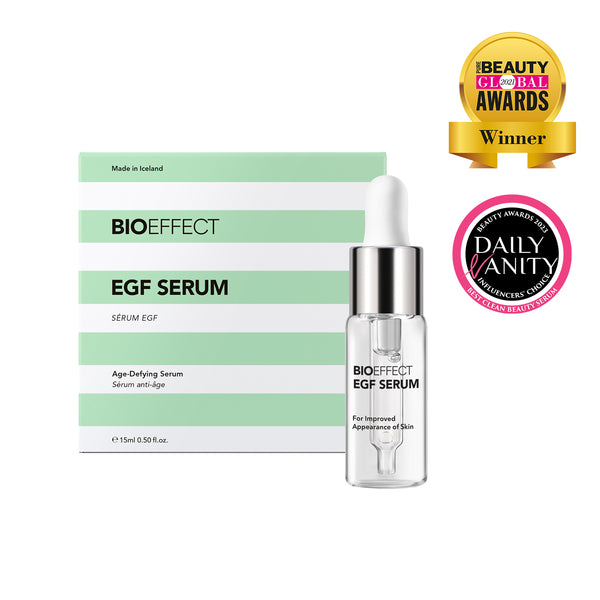 $234.00 SGD
$130.00 SGD
EXPERIENCE THE ULTIMATE HYDRATING ROUTINE